Credits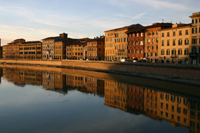 SEFM 2010 and SEFM 2010 School banner photo by kind permission of
Vincent Buller
(
http://www.vincentbuller.com
)

Disclaimer
Some images on this web site were found on the internet.
Any use of copyright material is UN-INTENTIONAL and will be removed if required.
Anyway if the author is glad to partecipate to the site, he/her and his/her work can be cited in this page.
Please sent an e-mail to for immediate removal or for inserting author details.